The Baller on a Budget is the online destination for those seeking personal finance and budgeting advice, tips on staying up-to-trend with fashion and beauty while saving money, and overall, for people who want to become an informed and savvy consumer. On this website there are so many unique ways to save money with DIY projects, ideas to make money with side income, and also offers affordable solutions for those who seek products and lifestyle trends popularized by celebrities and luxury influencers.
I have created this blog to share with others how it's possible to enjoy the finer things in life while making smart financial decisions and budgeting for their future.
The Baller on a Budget offers a wide variety of advertising and sponsorship opportunities, so if you would like to work together, please send me an e-mail to learn more about possible partnerships.
To download my media kit containing information about my blog, brand, and demographics, please click here. (Updated as of 2/11/17)
This website was started in August of 2016 and since then has grown to have many loyal and active readers. Thanks to my rapid growth, The Baller on a Budget ranked 17th place out of the Top 50 Budget Fashion Blogs Online, according to Feedspot.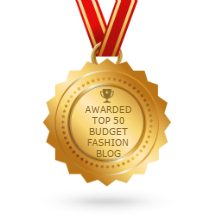 Opportunities Available:
Sponsored Travel Reviews
Sponsored Product or Service Reviews
Brand Ambassadorship
Giveaways
Press:
21 Budget Friendly Bloggers You Need To Follow (Showpo)
10 Fashion Bloggers That Are Worth to Getting to Know (Greek)
To learn more and request information, please e-mail Aileen at contact [at] theballeronabudget.com.