This page may contain affiliate links. If you make a purchase through any of these links, I may make a small commission. Click here for my full disclosure statement.
For you astrology junkies, welcome to Taurus season! Has anyone felt more sleepy and indulgent than usual? I've been spending the past week baking a lot, eating a lot, sleeping a lot, and shopping…a lot. I have a suspicion that many businesses are promoting sales right now to keep from losing business (and in turn, keep the economy from crashing due to the pandemic), so it's been pretty hard to resist a good deal.
That said, if money is tight right now, I don't want to encourage you to spend any money when you aren't in the position to. I know that's easier said than done, but part of being a baller on a budget is to be smart and strategic about your budget and treat yourself in budget-friendly ways that aren't keeping you up at night worrying about money.
What's New This Week:
On last week's Friday Favorites I shared that I went to my local drive-thru testing facility because I was showing symptoms for COVID-19. I was told to wait between 7-10 days to hear back regarding my lab results, and it's been exactly 12 days now. I've been calling them over the past few days only to have discovered that nobody knows where my lab results are because Medi-cal changed my doctor and medical group without informing me. This entire COVID-19 scare is already stressful as it is, but having to make calls to so many different departments over the past few days has definitely escalated my stress levels.
Aside from this health insurance fiasco, I'm okay again and am back to my regular self! I no longer have a fever and I'm feeling 100%. Of course, I am continuing to self-isolate even after I receive my lab results because regardless of whether or not I had COVID-19 or another virus, I still have very poor immunity from my existing chronic illness and just want to minimize any risks (for both myself and others).
Circling back to entering Taurus season, I've been writing a lot of astrology posts on The Magic of Soul's Instagram this past week. If you're into astrology, tarot, and all things mystic and new age, please go give my page a follow!
And now onto this week's Volume 9 of Friday Favorites…
More Friday Favorites:
---
Niacinamide 10% + Zinc 1% ($5.90): Deciem.com | Sephora
I've been a huge fan of Deciem's The Ordinary products for years now! Many of their products are $15 or less and are just as effective if not more than a lot of the products that we pay a pretty penny for at Sephora.
The Ordinary's Niacinamide 10% + Zinc 1% has been a staple in my skincare regimen for over 3 years now, but I ran out and never had the chance to restock. I've finally got my hands on a few extra bottles and my skin is back to feeling like itself again! This serum does an amazing job at lightening dark acne scars, hyperpigmentation, and refining my skin texture and oiliness thanks to Niacinamide (aka vitamin B3).
If you struggle with acne or just want an all-around radiance booster, definitely give this a try! At least than $6, it's hard to say no to. You can grab it at Deciem.com or Sephora.
---
What you might not know about me is that I have an affinity for collecting sneakers and probably appreciate them much more than high heels (I even published a blog post on 8 Ways to Get Popular Sneakers for Cheap). All this past week I've been buying new sneakers because the sales have been just too good to pass up! One of my favorite purchases were these Nike Air Max 90 Volts.
This colorway has been out since January and Nike anticipated it to be a crowd favorite, so they still have plenty of sizes available across many retailers. However, the Boys' Grade School sizes are on sale for $89.99, and I was able to get an extra 15% off and snag them for around $73. Foot Locker is also currently having a 25% off sale on orders over $49, so you can actually get them for $67 + free shipping! Make sure to snag them now, because once they sell out, this color will be long gone!
I wear a Women's 7 in Air Max 90's, which translates to a Boys' Grade School 5.5. The Air Max 90 is a true-to-size fit, so get your normal size.
---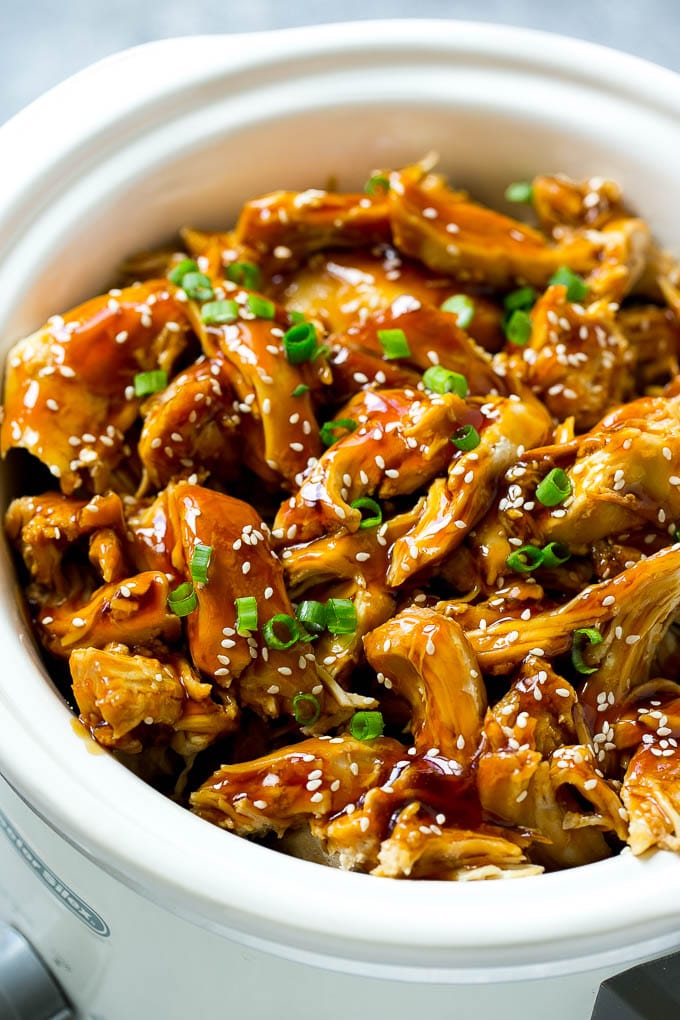 I've been feeling too lazy to cook more involved recipes this week, so I've been trying to keep things simple with slow cooker recipes. This Slow Cooker Teriyaki Chicken is one of my favorite easy recipes to throw together because it's so easy and delicious! Top it off with sesame seeds and green onions and you have a healthier teriyaki chicken without all the calories of take-out.
---
I realized that listing tonic water in the "health" category is likely highly controversial, but I'm just going to list it here anyway because I really like Fever-Tree. I had heard about the possibilities of hydroxychloroquine as being an effective combatant against COVID-19, but this information is highly controversial. Hydroxychloroquine is the synthetic version of quinine, and quinine was used to treat malaria and fevers when the virus was rampant. Quinine comes from the Cinchona tree, and that is why the tree has become known as "the fever tree" in Peru. Many tonic waters such as the brand Fever-Tree contain quinine, although they do not reveal the amount that their products contain.
Obviously, I am no medical expert and there isn't enough evidence to support that drinking tonic waters can actually eliminate COVID-19, but my local Bevmo was having a 99-cent sale on them, so I figured, hey, while I wait for my COVID-19 results to come in, why not try? I had it delivered to me via Instacart. At the very least, I have a tasty drink I can sip on to calm my uneasy stomach and satisfy my taste buds. Please don't stone me for sharing this – the drinks itself are tasty and something I like, but in no way would I suggest to a sick person to buy up all the tonic waters for an effective cure (especially with the amount of sugar in 1 bottle). If you're sick, please go seek medical care and get some rest.
And hey, if you do grab some Fever-Tree, at least you know you can mix it with some gin and make yourself a good ol' stiff gin and tonic to calm your nerves during these crazy times!
---
Earlier last week I started using my Giani Marble Countertop Paint Kit and finished prepping and painting my hallway bathroom counters white. I fell sick right before painting on the marble veining, but I was incredibly impressed with how simple the process was so far! If you follow me on Instagram you may have seen me share some amazing before and after projects that used Giani Countertop Paint Kits (they have a lot of gorgeous before and after reviews on Amazon here and here)!
We plan on replacing our counters in the future because our existing counters are plastic, but we've decided to keep them for at least a few more years (albeit refinished with Giani paint). It's a really affordable upgrade that you can do yourself if you can't stand the outdated look of your existing counters, but don't have the money to rip them out and replace them with something better.
That said, I can't wait to regain my strength and energy so I can finish up my bathroom counters!
---
I follow a lot of therapists on Instagram and @sitwithwhit is one of my top favorites. She always shares really informative and inspiring bits of information that discuss and destigmatize trauma and how to cope with your own as well as how to assist others as they heal through theirs. As someone who has had highly traumatic experiences, I have had to go through a lot of therapy and also continuously find ways to heal from my experiences.
Whitney Goodman has a Heal Together course on trauma, which I enrolled in when she first released it months ago. I never had the time to sit down and work through the course, but during this massive quarantine, it's given me the opportunity to finally focus on this. I love the breakthroughs I've been getting from this course and it comes highly recommended by me! If you currently can't afford therapy or have are aware of your own traumatic experiences, it's worth giving this affordable course a shot. At $29.99, it can serve as a valuable tool for your healing.
---
Why did it take me so long to finally read The Alchemist!? I've had this on my Kindle for such a long time, but never got a chance to read it because many other books on my list always seemed to take precedence. A friend of mine wanted to read a book together with me, and we decided on The Alchemist because it was a book that was both on our reading lists.
The Alchemist is a short and easy-to-read book about pursuing your destiny and following your heart. This is a story about a young boy who was told that he was destined to find treasures and as long as he continued to follow his heart, he would find it. Because the book was paced more quickly than most books I typically read, I really underestimated the impact that it would have on me. But the 24,000+ 4.5-star ratings on this book don't lie. This story is filled with so many profound and inspiring quotes that really made me re-think my approach to life and my dreams and definitely gave me a new, inspiring perspective. I highly recommend this if you're stuck in a funk and looking for something to strike up some inspiration, hope, and self-confidence.
It's $10.47 for the paperback version, but you can listen to it for free with an Audible trial!
---
I know you guys love a good budget-friendly home decor and home improvement tip, so this blog post should fill that need for the week! My favorite home improvement dynamic duo Chris Loves Julia has been sharing their progress on installing the Ikea PAX wardrobe system in their new master closet on Instagram, and they've been taking a lot of creative liberties to give this affordable wardrobe system a truly custom feel. 2 of my home improvement projects on my to-do list is to redo our master bedroom closet as well as the one in my home office, and Chris and Julia's approach is definitely something I'm taking notes on!
Julia estimated their PAX system to be around $2,000, while many of our Instagram followers chimed in saying that their own custom closets went for $5,000 and more. It goes to show that with a few tweaks and some paint, you can use this affordable IKEA system to create a custom walk-in closet that looks like you paid so much more for it!
---
This Week's Quote: "I am a priority."
Why does saying that out loud feel so sinful and dirty? If anything, the biggest lesson I learned from my chronic illness is that I truly am a priority, and then I can't be of service to anyone else in this world if I can't begin by helping myself, especially during my greatest times of need. I feel like the world has taught us that helping ourselves first is a sin and that there is a messiah-like quality to putting others' needs above our own. While I agree that everyone could benefit from a little more humanitarianism, I also feel like we need to start destigmatizing the idea of self-importance and allowing ourselves the time and devotion to take care of ourselves, whether it's refusing your friends to stay home and catch up on rest, choosing kale salad instead of a burger and fries, or spending time on our business plans in place of online shopping.
It can be challenging to focus on these kinds of things because we often see self-care and self-love as parallel to indulging in bubble baths and splurging on expensive skincare products from Sephora. It's true that you deserve those things, but you also deserve to thrive, and in order to thrive, you have to practice some self-discipline and do the unsavory things that require hard work, grit, and effort in order to reap the benefits.
You are a priority! Say it out loud! Especially during the moments where your willpower is running low and it feels easier to succumb to the easy way out.
That's it for this week's Friday Favorites! If you liked Volume 9, be sure to subscribe to my newsletter below so you get informed as soon as I hit publish on a new Friday Favorites post. And don't forget to follow me on Instagram!
---
More Posts to Check Out: