This page may contain affiliate links. If you make a purchase through any of these links, I may make a small commission. Click here for my full disclosure statement.
Hay hay hay! I feel like enough time has passed since my last Friday Favorites and we are overdue! It's been a little hectic these past few months (for us all, I would say!), but since things are finally settling down – er, well, back into staying at home – I figured it was time to catch up.
Since my last Friday Favorites, I've accumulated an alarming amount of house plants in such a short period of time. House plants and gardening have become my new hobby and it's been the only thing keeping me sane from sheltering-in-place. I spent a lot of time with my house plants to pass the time: repotting, dividing, pruning, propagating, planting seeds, making plant stakes, DIY plant pots, ordering new plants… the list goes on and on. As of writing this, I now have 22 house plants (not including all the new plants I've been propagating!), and I definitely did not have anywhere near as many just 2 months ago. That said, fellow plant parents, come and chat with me on Instagram because I can talk about plants nonstop, haha.
What's New This Month:
I stayed pretty low-key in January because Jun and I got sick with COVID-19. We are both grateful that we did not experience any life-threatening symptoms. Jun's asthma was triggered and he had coughing fits for about 1.5 weeks, but his inhaler and an endless supply of cough drops helped a lot.
I had a weird experience with COVID and I chalk it up to my autoimmunity. I had a fever for 9 or 10 days straight, a very similar symptom of my autoimmune flare-ups, and my fever went up to 103.7 in the middle of the night. I debated on going to urgent care, as my doctor previously told me to go to urgent care if my fever ever surpassed 103 degrees due to the risk of autoimmune complications. But fortunately, I was able to get my fever to break with a cold shower, drinking cold water, and cold towels, so no trips to urgent care were made.
All in all, I'm extremely grateful that we had a relatively mild experience with COVID-19 and that Jun and I are both back to our daily operations. However, 2 months ago my sister and parents caught COVID but they had an incredibly rough time with it – especially my dad. He's fully recovered, but in the middle of his active infection, we were concerned he'd have to go to the hospital because he wasn't faring too well. It was a frightening and disempowering experience that I don't wish on anyone.
I really urge all of you to take this virus seriously and take as many precautions as possible to reduce the spread. I know that being vigilant about wearing a mask or not attending social events can feel exhausting, but we really need to cooperate with each other and help stop the spread if we want to go back to a normal society.
In other news, since I've spent a lot of money on grocery/food delivery during my quarantine and my medical bills also went up by a couple thousand these past 2 months, I'm challenging myself to a zero-based budget this month to catch up on my finances. A zero-based budget simply means that every single dollar is accounted for and has a purpose: it either goes to your savings, to paying down debt, your investment accounts, and bills and necessary expenses. Using a zero-based budget helps you give all of your money a purpose and helps reduce the temptation to use any leftover money on unnecessary purchases, which can quickly add up.
If you want to join in on the challenge, follow me on Instagram and check my February Budget Challenge highlight for the overview on the challenge! It's only been 4 days so far, and a lot of the accountability buddies in this challenge have paid off credit cards, planned their budget, made a savings plan, and more. This budget challenge is really helping all of us stay motivated and focused on our money goals, so I highly recommend you jump in if you need some support for your own goals!
Back to Friday Favorites – this volume features all of the things I've been keeping myself busy with during my quarantine period as well as some essentials to make staying at home a lot more comfortable and convenient. Read on for all the details!
More Friday Favorites:
---
Since COVID shut down all the beauty salons, a lot of people have been aching to get their hair, skin, and nails done professionally, but have been forced to DIY it. I was never one to get my nails done, but it was nice to feel pampered at home with some press-on nails from Kiss Beauty! I totally see why so many people love getting acrylics done!
Full disclosure: I did a sponsored campaign with them a few months ago, but I've been wearing my nails well-after the campaign was completed (and I'm not being paid to talk about this on this blog post), and continue to do so because I really like them. They are so much easier to apply on your nails than nail polish (especially with your non-dominant hand!) and look so much nicer than those gel stickers. It takes me less than 5-10 minutes to apply these press-on nails and they're good to go! They may not last anywhere near as long as acrylics, but I definitely think you could order some professional-grade nail glue and they would last so much longer than with the glue included in the kit. However, it hasn't been too much of an inconvenience for me because if one pops off, I'll just glue it back on.
Honestly, if you get acrylics done regularly, this may not be up to your standard, but if you aren't picky it can definitely be a good substitute. And if you're like me – minimal with the nails – you might really like these, as they're a step above your natural nails.
You can get Kiss Beauty press-on nails at Target, Walmart, Amazon, or on the Kiss Beauty website. My favorite ones are the Everlasting French Nails.
---
I love that 90's brands are coming back into style! Champion has always had great quality sweats that stand the test of time – especially their Reverse Weave line. I admit that their Reverse Weave is a little pricy, but it's well-made, extremely warm, and lasts forever, which makes it a really great investment in my book – especially compared to all the sweater/sweatpant sets from fast fashion brands like Fashion Nova or Forever 21 that start to pill or thin out after the first wash.
I'm wearing the Reverse Weave Crew (Vintage Script Logo) and Reverse Weave Boyfriend Sweatpant in the photo at the top of this post. If Reverse Weave is out of your budget, Champion also has their Powerblend line (which I also own), which still has the same aesthetic but is more affordable since the fabric isn't as thick.
---
Tiktok made me do it! I saw a Tiktok video of the Yonanas fruit soft serve maker in action, and I was sold. Because of my autoimmune diet, I'm unable to eat food like ice cream, so I was really sold on the appeal of healthy "ice cream" that uses fruits that are safe for me to eat.
Although I have a Ninja blender, I still don't think any high-quality blender could really mimic the consistency of ice cream – at best, I get a really thick milkshake when I use a blender. Yonanas gets it down perfect! The downside: cleaning it out requires taking apart the entire machine much like a juicer, and a lot of the ice cream hides in the recesses of the machine. You may not get a lot of ice cream out of the chute, but you can scoop out a lot when you dismantle the machine to clean up. It's not a perfect ice cream machine, but due to the nature of turning fruit into ice cream and the price I got it for, I'm okay with a little inconvenience. The finished product that comes out of it is delicious and hits the spot for ice cream cravings!
Admittedly, at nearly $100, I don't know if I would buy it at full price, but when it went on sale for $29.99, I snagged it quickly. The price does fluctuate a lot, so I'd recommend adding it to your shopping cart and monitoring the price before pulling the trigger.
---
Health: Nunchucks
Ever since my state announced another stay-at-home order back in December, I wanted to find a fun physical activity that I could see myself getting better at over time. When I found Gemma Nguyen and Marika Sila with their nunchucks on Tiktok, I knew I wanted to get a pair for myself because it reminded me of my dad and I watching martial arts movies together growing up. My dad also had a pair, but I never had the chance to try them out, so why not try it now? I've been sharing my nunchuck videos on Instagram and it's been cool to see how much I've improved since I picked them up around 2 months ago.
Nunchucks are extremely fun, and tricks aren't too physically demanding to learn – it's more focused on hand-eye coordination than physical aptitude. They're nowhere near as expensive as workout equipment and much more entertaining and engaging. Be wary of state regulations though, as they're considered a weapon in some states and are illegal to possess (unfortunately). Some places carry them online and will ship to your state if it's legal, but you can try going to your local martial arts store and grabbing a pair in-person.
---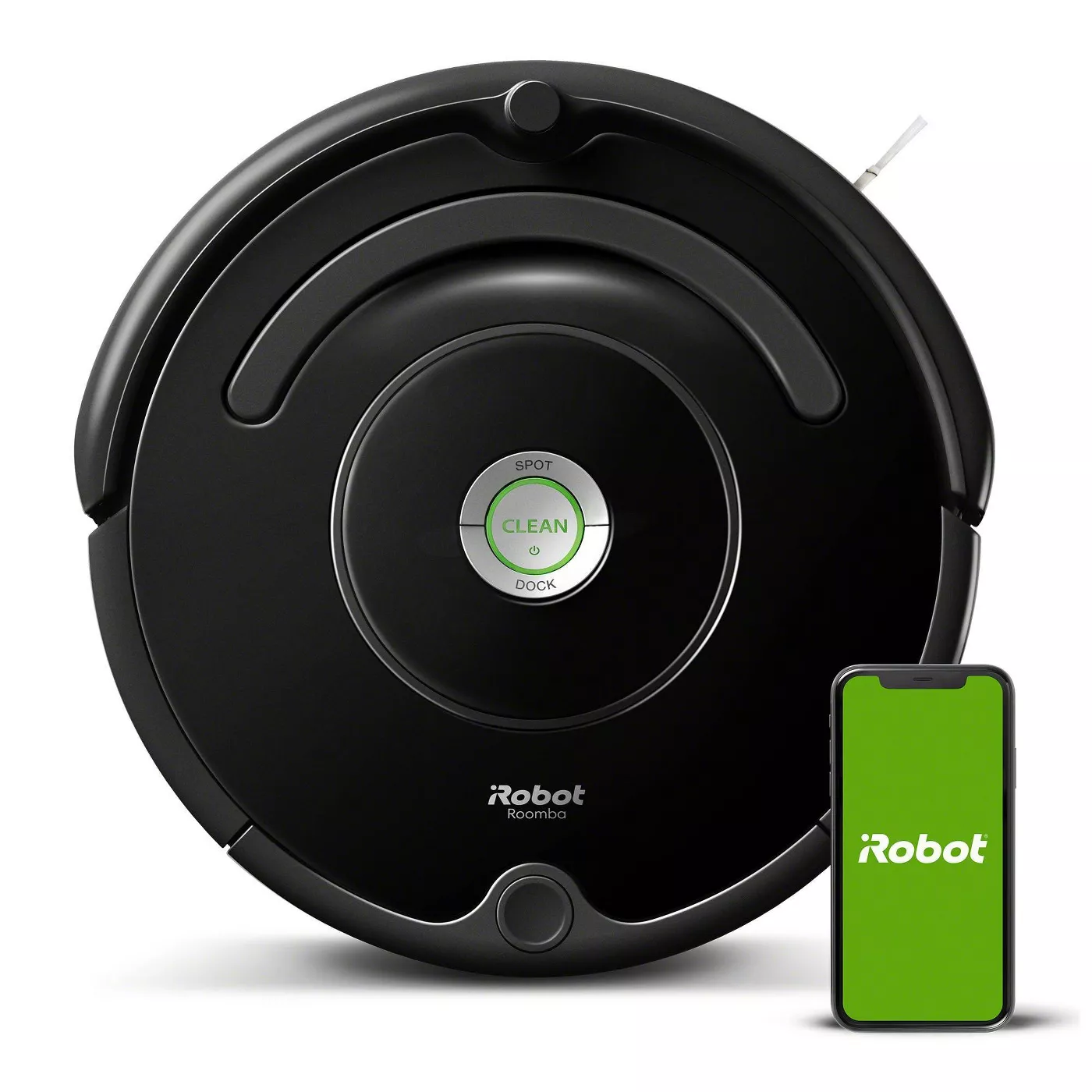 $279.99 $249.99 at Target | Amazon
Because of my mixed connective tissue disease, I'm trying to reduce the amount of physical labor and repetitive mechanical movement I have to do in my daily life, as the muscle cramps and joint pains can be a nuisance. Jun got this iRobot Roomba 675 to keep the house tidy so we don't have to manually vacuum, and it's been such a lifesaver! It even cleans better than our outdated Dyson vacuum.
It's one of the more affordable robot vacuums, which means that it isn't as accurate as the higher-end ones and takes a while to complete one area. I've found that closing the door to keep it isolated in one room and just going about my day helps ensure that it cleans thoroughly. For the price, we're okay with the minor inconvenience, because it's still way better than vacuuming ourselves.
Jun and I have reached the point in this pandemic where we are now interacting with this iRobot as if it were a dog – we're either cheering it on to not miss a spot or yelling at it if it does. I really can't wait until this pandemic is over so I can interact with real humans instead of my vacuum.
---
My best friend thoughtfully gifted this heated blanket to me for Christmas, and it now travels with me everywhere I go in the house (I'm constantly positioning myself next to an outlet so I can use it). Having a heated blanket on my lap while I work at my desk, covering me while I lounge on the couch, or layered underneath my comforter when I sleep at night has drastically cut down the number of Raynaud's flare-ups I've had by a lot. If you get cold easily or have an autoimmune disorder like me, you know how important it is to stay warm during wintertime – investing in a heated blanket is a game-changer!
---
Did you know that if you have an Amazon Prime membership, you can get one free Kindle eBook every month? They don't openly advertise this (unsurprisingly, of course), but Amazon First Reads is part of your benefits as a paid member. Each month, Amazon releases new books and selects a few for First Read options that you can redeem your free monthly Kindle book from, and you can also purchase any other First Read books of the month for a discounted price. It's a really great way to keep yourself entertained with a new book every month!
You don't need a Kindle reading tablet to get your free book – if you don't have one, you can just download the Kindle app on your phone, tablet, or computer and connect your Amazon account to read your book.
---
I've always liked the look of rattan or jute baskets as planters, but even though they are way more affordable than ceramic planters, buying one for all of my undressed plants would still cost me a pretty penny. So when I found this clever DIY tutorial, I got as much jute string as I could from Dollar Tree and made my own jute baskets for less than $25 for all of my naked plants.
I also bought a few small plastic plant pots from Dollar Tree to save me the time of making a cardboard basket like the video recommended; however, I still used the cardboard method for my larger plants, and it worked well! I wound up using posterboard for the sides to keep them smooth, which worked like a charm and were surprisingly very sturdy.
I binge-watched Bling Empire on Netflix and managed to make several baskets in an afternoon, so definitely carve out some time in your schedule for this DIY project, as it does take some time. But it's easy and so worth the money saved!
Hope you enjoyed this month's Friday Favorites! If you liked Volume 23, be sure to subscribe to my newsletter below so you get informed as soon as I hit publish on a new Friday Favorites post. And don't forget to follow me on Instagram!
---
More Posts to Check Out: