This page may contain affiliate links. If you make a purchase through any of these links, I may make a small commission. Click here for my full disclosure statement.
Hi, it's me again.
I took a break from Friday Favorites last week because I was having some pretty terrible autoimmune flare-ups that made me plummet into a depressive episode. I struggle with chronic depression so having both autoimmune symptoms and crappy health insurance doesn't leave me feeling all-too hopeful about my health condition.
I've taken a step back from social media and the Internet in general because the current state of the world compounded with my existing health conditions and other issues have been exponentially overwhelming for me to handle.
What's New This Week:
For the past 2 weeks I've had my hands full with nonstop doctor's appointments and having to deal with the emotional aftermath of having to work with a handful of doctors and specialists who exhibit zero empathy. This entire process of attempting to figure out exactly what's causing my worsening symptoms has felt like an uphill struggle so far and each visit to the hospital has felt so emotionally draining, I've been dealing with many random crying episodes and napping for hours throughout the day.
I had a tremendous flare-up of itching which caused more open cuts to surface on my legs, and my lips randomly became so chapped that they proceeded to bleed and ooze pus. It's been about 7 days since the initial outbreak and my lips are still extra tight, I just haven't been in the mood to verbally speak to anyone out of fear of my lips ripping open.
In brighter news, during a random trip to Target with Jun 2 weekends ago, I stumbled upon an original Nintendo Switch (the only one they had in stock and the first one they received in over 4 months!), so I've been playing Animal Crossing nonstop to pass the time when I'm feeling extremely fatigued (which has been about 80% of the past few weeks). I'm really surprised at how therapeutic this game has been for me as it's really helped to soothe my anxiety.
Aside from my health fiasco, during the fleeting moments where I have energy I've been planning my guest bedroom makeover. I just ordered all of the furniture and decor, so I'm really excited to see how this room comes together over the next month!
Life updates aside, here's Volume 17 of Friday Favorites!
More Friday Favorites:
---
Beauty: High Frequency Wand
One of my greatest secrets of being an esthetician has always been my high frequency wand. I admit, due to being a lazy human I can be awfully inconsistent with using my high frequency wand, but this is seriously a godsend for oily and acne-prone skin. This wand comes with several different glass electrode heads – the oval tip for a spot treatment, flat round head for area treatment, comb head for scalp, and small hook head for undereyes or even inside the nostrils (because pimples in your nose are the worst).
When the device is on, the argon electrode creates an electrical current that creates an anti-bacterial effect, killing acne-causing bacteria, reducing excess oil secretion and oxygenating the skin. It's also highly effective at reducing dark undereye circles and acne scars. I swear by this! Spas will charge extra money for high frequency treatments as an add-on to a facial, but you can easily do this yourself at home.
To use it, first cleanse your face with a facial cleanser and then dry it. Attach the glass head of choice into the device and then place the head on your skin. Turn the device on after your skin touches the glass – if you turn it on and then connect with the skin, opening or closing the electrical current will create a little shock. Also turn it off before you break contact with the skin. When it's on, keep the glass head on the area for about 3-5 seconds – you don't want to leave it sitting on one area for too long, because it will dry it out. For oil reduction, use the large round flat head and slowly run it across your oily areas. For dandruff, use the brush head. After you finish your high frequency treatment, proceed with your toner, serums, moisturizer, and any other facial products. Make sure to detach the glass head and clean it with soap and water after every use (don't get the metal connector wet, though).
This high frequency wand really helped me keep surfacing acne at bay and reduce hyperpigmentation caused by popped pimples. I've had mine for years and highly recommend high frequency to anyone who needs any acne-fighting or anti-aging benefits, but fair warning: don't use it any more than 2-3 times a week because it can really dry out your skin.
---
The loungewear trend continues as we continue sheltering in-place! For some reason, it's extremely hard to find matching coordinate sets at a reasonable price, and I've always found Missguided's coordinates collection to be one of the cutest and most affordable ones. This grey set has been part of my stay-at-home rotation because it's comfortable to lounge around in, but they look good with a pair of sneakers if I have to run out of the house for a quick errand. They're low in stock, but they have a lot of other colors too!
---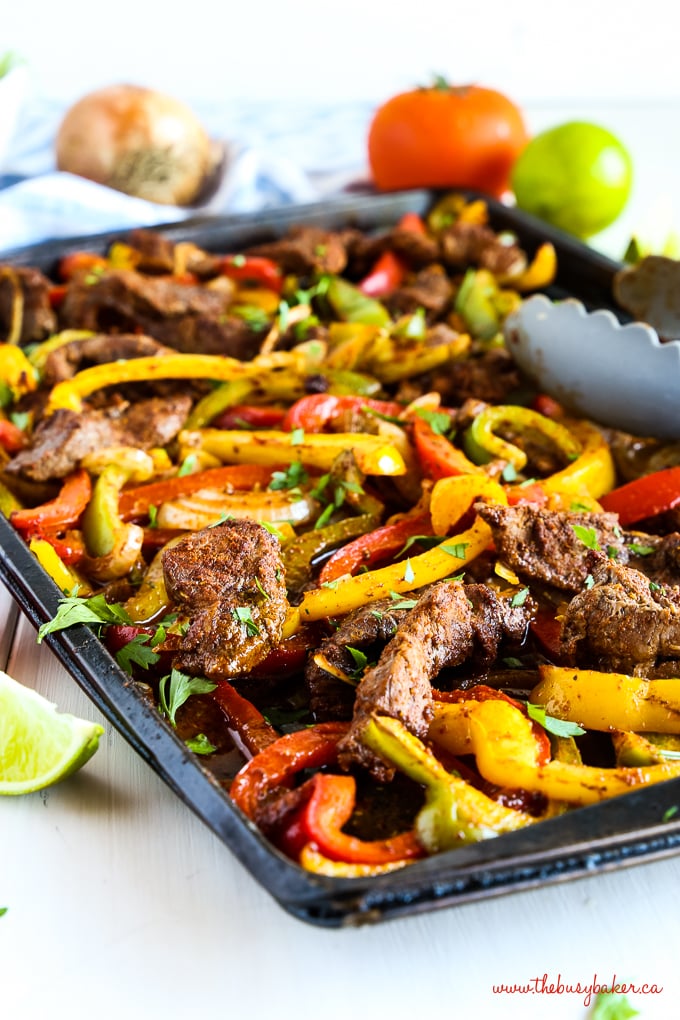 As much as I love making more complex dishes, sometimes it's good to have a few easy recipes for the days you're strapped on time. These easy sheet pan fajitas don't disappoint: this is super easy to throw together despite no sacrifice on flavor. I was worried the beef would come out dry, but following the simple recipe to the T resulted in some juicy and flavorful meat, even without letting it marinate! It bakes in 10-12 minutes too, so prep and cook time are super fast. It's now become a part of my monthly dinner rotation.
---
Does coffee really belong in the "health" category? I put it here in the event that one of you can't live without your daily cup of coffee. I'm really sensitive to caffeine so I don't drink it often, but sometimes I need it to get me through a particularly tedious project. This Four Sigmatic mushroom coffee does it for me, but without the jitters (and stresses my adrenals far less than regular coffee, too). Although I don't drink coffee a lot (caffeine flares up autoimmune symptoms and adrenal fatigue), this was worth a mention for this week since I made some ahead of time and kept it in the refrigerator. When I wanted an iced coffee I mixed it with Stevia, almond milk, and almond milk creamer for a super yummy iced coffee, albeit with half the caffeine and twice the cognitive focus and boosted immunity – thanks, mushrooms! I highly recommend trying this in place of your regular coffee – it tastes like ordinary coffee – no mushrooms at all – and is great either black or with creamer, hot or iced.
---
I've been ordering items for our guest bedroom makeover all week and finally got these beautiful glass accent lamps from Target for the bedside tables today – they are absolutely gorgeous! Since the room's color palette is emerald with gold accents, I thought this would be a perfect addition to the room without being too flashy and obnoxiously golden. It also has a USB outlet in the back so you can charge your devices, which is perfect for any of my guests who might forget to bring their phone charger. And the glass part is fillable too! I'm thinking of getting some black tourmaline chips to help ground the energy of my guests and help them feel balanced and protected (you fellow crystal collectors know what I'm talking about!)
---
Lifestyle: 55 x 5 Affirmations
Meditation and journaling have been helping me through my depressive episode, and it's really helped to recite some comforting affirmations as I pass through some pretty difficult feelings of grief, hopelessness and frustration. The 55 x 5 trick is a form of manifestation in which you pick an affirmation that's relevant to your current focus (like "a healthy lifestyle feels effortless and fun") and then write it 55 times every day for a total of 5 days. While this might feel like grade school punishment, writing a mantra repetitively helps your brain believe the affirmation more than just verbally or mentally reciting it – your brain processes information more permanently when you write it down and engrains it into your subconscious mind. I've been using some positive healing affirmations to help cope with my pain and sadness and they've been helping tremendously.
If you're trying to achieve something or are trying to make some challenging changes in your lifestyle, try Googling affirmations for your topic, find one that speaks to you, and then try the 55×5 trick for 5 days. You'll feel so much more different at the end of the 5th day! Be sure to do this in a quiet place, free of distractions like your TV, phone, or music (unless it's meditative instrumental music), and take your time.
---
Ever since we started sheltering in place this year, a lot of people online have been obsessing about the latest Animal Crossing game, New Horizons. After playing this game obsessively over the past few weeks, it's really easy to see why Animal Crossing has been so therapeutic during such a stressful time for everyone.
Animal Crossing: New Horizons is an unbearably cute game where you create your own island getaway. You start out with no money on a deserted island and over time you amass resources, get your own mortgage, and recruit cute animals to become villagers and friends in your community. It's a surprisingly therapeutic game where you can craft furniture, forage for wood and seashells, plant flowers and fruit, and discover new specifics of fish and bugs. You can also play with your friends! It's such a pure and innocent game that makes me feel like a kid again, and I didn't think I'd like it anywhere near as much as I do – I'm obsessed. If you struggle with anxiety or have a Type A personality, I highly recommend playing this game – the music is calming, there's so much you can do in the game, and you can connect with your friends online, which makes you feel a lot less lonely while sheltering in place.
---
In many spiritual communities, there is a culture where "no bad vibes are allowed" or that "you just have to raise your vibe" if you're not always beaming rays of sunlight. There was always something icky about hearing things like this, and the more we discuss the themes of toxic positivity and spiritual bypassing, it makes sense why.
Toxic positivity is the response you get when you vent to someone in the hopes of just being about to express yourself where the person says things like "just be happy!" or "don't be sad." While this person may mean well, the danger of toxic positivity is that it doesn't allow you to process challenging feelings because of the idea that these feelings are "bad." Secondly, it's a thoughtless response that people say because they have a tough time listening to something that they don't have immediate solutions for, so it's a way for them to quickly change the subject into a topic that feels more comfortable.
Spiritual bypassing is often the idea of many "spiritual" people that if we are discussing difficult topics or emotions, that we simply aren't spiritual enough, because if we were, we wouldn't be dealing with these difficulties. It's another form of toxic positivity that's commonly used in the spiritual community, which I've unfortunately most often seen used by people who are using spirituality as a label to proclaim their newfound "woke-ness."
Both toxic positivity and spiritual bypassing are commonly practiced, and many people who do these things are unaware of how damaging it can be to the person on the receiving end. This article sums this up perfectly.
---
This Week's Affirmation: "I am worthy of financial security."
I've been working super hard to chip down my credit card debt this year, and even though I've been treating myself to a pair of sneakers here and there, I've paid down about $17,000 in debt so far during 2020! Sheltering in-place has greatly reduced the amount of money I spend on social outings and gas, so I've been able to put more of that into my credit cards and the occasional treat for myself.
I've had so many times in my adult life where I've been completely overwhelmed with high credit card balances, but this time I'm really trying to integrate financial stability into my consciousness and remind myself that I am worthy of financial security. Financial security is an even bigger treat than an expensive and unplanned "treat yourself" purchase, so if I deserve the best, then financial security definitely takes priority. I still treat myself, but those purchases are planned within my budget so I can make sure I'm not using my credit card to buy them and that I won't go broke afterward.
Paying off debt shouldn't be seen as punishment! Changing this way of thinking has greatly changed my motivation and where I chose to spend my money. I really honor my credit card payments and have small moments of celebration when I submit a huge payment, like cooking a delicious dinner or getting myself a new book to read. If you're struggling with debt, I hope this helps you see a different perspective so that you can rewrite your financial story in a way that's empowering.
That's it for this week's Friday Favorites! If you liked Volume 17, be sure to subscribe to my newsletter below so you get informed as soon as I hit publish on a new Friday Favorites post. And don't forget to follow me on Instagram!
---
More Posts to Check Out: