This page may contain affiliate links. If you make a purchase through any of these links, I may make a small commission. Click here for my full disclosure statement.
The funny thing about life in quarantine is that while I've always worked from home, all the nonstop eating out of boredom and lounging around has made me feel a little frumpy. I'm pretty low-maintenance when it comes to regular visits to the salon – aka, I'm not the type to go and get regular haircuts and color, nails, waxing, or lash extensions. But even then, I was aching for a little beauty pick-me-up! Aside from doing my regular waxing at-home, I finally decided to order a few supplies to do my own lash extensions. More on that below!
Since we all have a little bit more time at home, I spent this week focusing on self-care and wellness. That meant stepping up my beauty routine, drinking more water, and trying to get regular exercise as well as sleep. It's been a pretty stressful week for me, so I've been devoting a lot of my downtime towards self-care!
What's New This Week:
This quarantine has a funny way of really messing with your emotions. One moment you've gotten into the groove of this adjusted lifestyle, and then the next day you're having a nervous breakdown because you read one too many news articles. For the most part, I've adjusted to restricting my social life to the Internet: my friends and I have been hosting work sessions on Zoom, playing online games together via Discord and Steam, and getting re-acquainted with answering the phone nowadays (because let's admit it, with texting becoming the main form of communication, we always let it go to voicemail).
I also finally received my stimulus check this week, and although I was tempted to spend it on more shoes and furniture for the home, I resisted… because I used most of it to pay off my remaining taxes from 2018! I'm really happy to share that I'm finally all caught up with my taxes (if you run your own business or are self-employed, you know the struggle).
And now onto this week's Volume 11 of Friday Favorites…
More Friday Favorites:
---
Beauty: DIY Lash Extensions
Just like with doing your own waxing, I really only recommend this if you're a DIYer and are very careful! Many of you may regularly get lash extensions and since quarantine has interfered with your regular appointments, you might be looking for a solution around this.
It is a little daring to do your own lash extensions, but with enough time, caution, and practice, it's totally possible! I did them on myself and while it took me about 1 1/2 hours, it looked pretty good! So if you want a little beauty pick-me-up, try this out. I used this Youtube tutorial that made the process look pretty simple and was easy to follow.
I definitely recommend picking up some pointed tweezers for precise application, a lash spoolie to brush the lashes and make sure they sit properly, and knot-free lashes, since the individual hairs may take a lot more time to apply. I would also choose black glue instead of clear in case your first few applications are a little sloppy. I've shared a few of my recommended products above!
I learned how to apply lash extensions in beauty school back in 2013, but I haven't done them since then, nor have I ever tried applying them on myself. That said, if you have shaky hands or don't feel confident in doing this on your own, then I wouldn't recommend this. But if you're willing to take your time and do this slowly, I'm sure it can be a great short-term solution to hold you off until your lash salon opens back up!
---
I love that Playboy has been partnering with women's brands to be more female-friendly. I feel like a lot of women despise Playboy because of what it's represented for many years, but I appreciate that they're taking steps to make the brand more welcoming to women. That said, the collaborations they've done with Missguided so far are so cute!
Missguided is always 50% off, so this collection is also pretty affordable. Even though it's warming up, I got myself a really cute pink Playboy sweatshirt and jogger matching set (life with Raynaud's means I can never have too many warm clothes!). The Playboy x Missguided collection has been selling out fairly quickly, but they've been pretty good about restocking items here and there.
---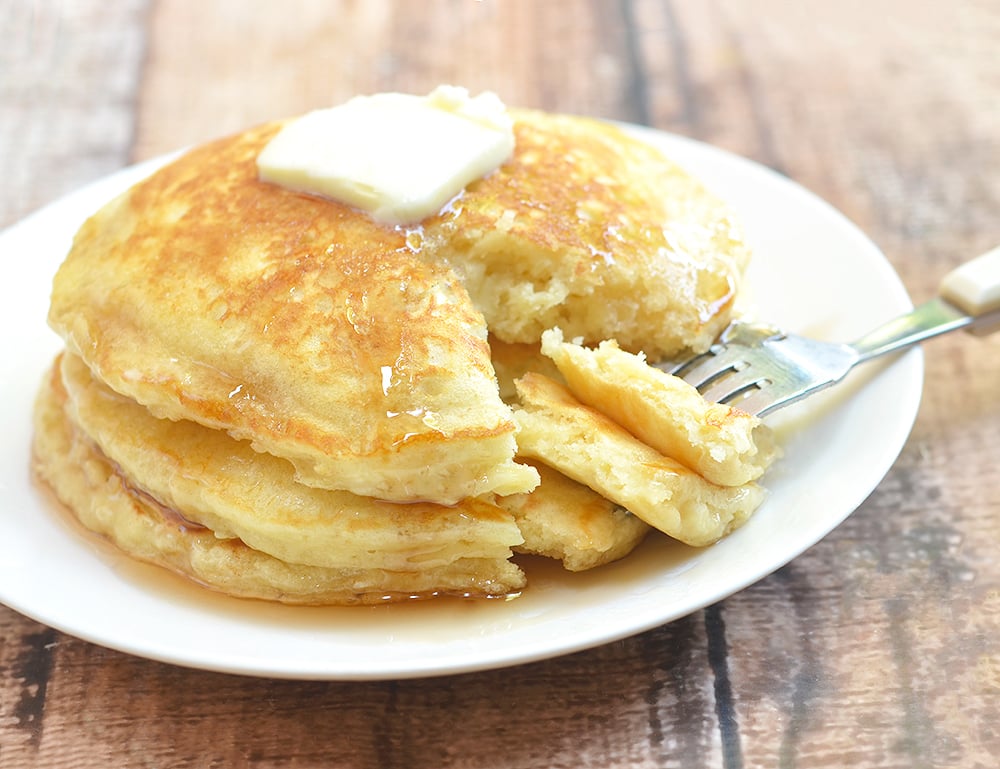 Since Jun has been going to work less due to COVID-19, I've been more inclined to cook breakfast for the both of us rather than opting for a quick bowl of oatmeal or cereal like we typically do. I admit, while I'm no beginner to the kitchen, I've always sucked at making pancakes! Even using boxed pancake mix would result in hard and dry pancakes for me, but I've had so much practice with cooking pancakes during quarantine, and now I'm a self-proclaimed pancake expert, heh.
This Copycat IHOP Pancakes Recipe is my go-to for pancakes from scratch! It's seriously super yummy, and I add 2 tsp of vanilla extract for a little more flavor (and it's even better with chocolate chips!). The first few times I made them I made a few errors that caused tough and overcooked pancakes, but as long as you cook with a low fire, you won't risk overcooking them. Instead of using a whisk, I also recommend using a baking spatula and gently folding the wet ingredients into the dry ingredients. If you use a whisk, the batter gets really doughy for some reason, so folding definitely solved that problem for me! Lastly, I definitely recommend pouring a small amount of batter, less than what you want the pancake to be. The batter winds up spreading outwards and creating a larger pancake that has the perfect thickness.
---
Did you know that hibiscus tea has a bunch of health benefits? Since I've been having a host of issues with my liver, I've been trying to add some liver-friendly foods and drinks in my diet. Consuming hibiscus tea regularly helps increase the concentration of detoxifying enzymes in the liver, so it was worth a try for me! Hibiscus tea tastes delicious and is similar to cranberry juice, so it's not like there's anything to lose from drinking it. I typically steep the flowers in a large pitcher of hot water and let it cool down so that I can make hibiscus iced tea. It's such a refreshing drink for the warm weather that we've been having lately!
This 1 lb bag of loose dried hibiscus flowers is less than $11, which is a great deal! Make sure to have a tea infuser as well.
---
It's beginning to warm up, so I've swapped out my polyester blend bedsheets and thick comforters for a thin quilt and my favorite 100% cotton sheets. If you tend to get hot during summer nights, definitely invest in these 100% cotton percale sheets to keep you cool.
There is a huge difference between 100% cotton percale and cotton sateen – if you're trying to stay as cool as possible, go with percale. Sateen feels softer, smoother and doesn't wrinkle as much, but the weave makes it feel like you're sleeping on an ice cube. Percale is what is commonly used at hotels, and if you noticed, those sheets wrinkle easily because they're crisp. So just know that while these sheets keep you cool, they tend to wrinkle easily (more incentive to make your bed every morning!).
That said, 100% cotton sheets can be pricey, and cotton percale is also hard to find. I bought this 100% cotton percale sheet set from JCPenney last year on sale for $47.99 for a king set, and I was super impressed by them! They held up so well during our 8-month-long California summer, and actually I had to put them away during fall and winter season because they worked too well and flared up my Raynaud's Syndrome (I was constantly getting chilly sleeping in them). I have them in grey, but I'm thinking of getting another set in white to alternate! Since this is the JCPenney brand, they go on sale often and you can frequently stack coupon codes to save even more.
---
If you're into astrology and want to learn more about it outside of your sun sign, definitely grab this beautiful astrological planner by Magic of I. I purchased the white one in 2019 and a black one for 2020, and using this planner daily for 1 1/2 years has taught me so much advanced astrology! Although it is a planner, it is jam-packed with astrological information that makes it double as an astro guidebook. Additionally, each day on the planner shows the planetary aspects of the day, so you can put your new knowledge into daily practice.
The planner also has so many other amazing features, such as setting your new moon and full moon intentions, adding your birth chart, tracking your menstrual cycle and so much more. I know the original price of $45 sounds like a steep price for a planner, but it offers so much more than the traditional planner, but with an additional astrological twist.
The good news is they're currently 75% off (that's $11.25 – cheaper than most basic planners!) with code 75MMXXB until May 15th or until sold out (today is the 15th and they still have them in stock!), so make sure to grab one while you still can! The black edition is all sold out, but you can still get the white one.
---
Entertainment: The Last Kingdom Season 4
My sexy Uhtred of Bebbanburg is finally back in season 4! If you loved the endless backstabbing, character development, and plot twists of Game of Thrones but hated the slow-moving plot and disappointing ending, then you'll love The Last Kingdom. Similar to Game of Thrones, the main character is banished from his own lands and spends his life as an outsider trying to regain what is his. Unlike Game of Thrones, The Last Kingdom isn't fantasy, but historical fiction, so if you're a history buff, you'll love it. If you love muscular man candy, you'll love it. If you love drama, plot twists, and characters with hidden agendas, you'll love it. If you love a captivating plot that isn't boring nor will put you to sleep, you'll love it. I highly recommend this show – it's one of my top 10 favorites of all time!
You can watch it on Netflix.
---
I've always been interested in both astrology as well as psychology, and after reading this article a lightbulb went off – there are parallels between both. Seriously. If you tend to scoff at astrology, it's likely because the most popular form of astrology (sun sign astrology) is literally 1/1000th of what there is to know about astrology. Dive deeper, and you'll discover that it's truly a spiritual approach to understanding the human psyche.
This article was a real eye-opener: Carl Jung, the famous psychiatrist and psychoanalyst, largely inspired Bill Wilson's Alcoholics Anonymous. And since many other 12-step programs are also patterned after Alcoholics Anonymous, the same goes for them as well. There are a lot of parallels between the 12 astrological houses and the 12 steps within these programs, so it goes to show that you can use astrology for self-mastery and self-improvement (and really, that's actually we are supposed to use it – not to judge others or excuse our bad behaviors).
---
This Week's Quote: "Love is a choice."
Quarantine has been testing many people's relationships lately, so I just wanted to share this quote along with some extremely wise words from Psychology Today:
"Love, in reality, is a series of choices. The first choice is based on many factors, including chemistry, principles, logic, humor, intelligence, body type, where we are in our lives, what we want or need, etc. The list is endless and the weight of each factor varies depending on the individual. Based on these factors, we either choose to begin the process to love or not. If we decide to enter this process, the action of loving can bring "light switch" moments: The way he looks at you. How hard she makes you laugh. The notes he hides in your purse. The way she makes you feel when you don't feel anything.
Love is making a choice every day, either to love or not to love. That's it. You either continue the process or you don't. We fall in and out of love. Even in relationships—especially in relationships. This doesn't mean we don't love the person; it means we are left with a choice.
There is a difference between feeling love for someone (caring about a person) and loving someone (choosing to love that person). You may have love for someone forever. But that doesn't mean you choose to love that person forever. The choice to love is not a feeling; it is an action. That is why it's so difficult. Love requires you to do something—and I'm not just talking about buying flowers. It might mean putting your wants aside. Also, like chemistry, the ability to love is not a constant; it is a variable. It fluctuates, depending on where you are in your life and what you're struggling with. Sometimes it is easy to love; sometimes it is extremely difficult. But at the end of the day, it's always a choice.
Although love varies, it also deepens. The longer you stay on that flight and share a journey together, the more fruit the process will bear. Your investment pays off. Your choices become easier. You become stronger as a couple, but also as individuals, assuming the love process is healthy—which means that both of you are doing the work. The choice to love creates opportunities to hit notes in your life that you could never hit alone. That's what makes your choice worth it."
That's it for this week's Friday Favorites! If you liked Volume 11, be sure to subscribe to my newsletter below so you get informed as soon as I hit publish on a new Friday Favorites post. And don't forget to follow me on Instagram!
---
More Posts to Check Out: