This page may contain affiliate links. If you make a purchase through any of these links, I may make a small commission. Click here for my full disclosure statement.
Hello, from quarantine! I hope everyone's been able to soak up this warm spring weather as much as us folks in Southern California. It's shot up to the 90's here, which means I've been taking Sam on sunset walks and trying to minimize using the oven as much as possible to prevent the house from heating up. It's also safe to say that sometime next week I'll be putting away all of my winter clothes and bringing out all the spring and summer stuff!
What's New This Week:
During last week's Friday Favorites, over 2 weeks had passed since I got tested for COVID-19, and after making many phone calls I finally got my results. Very grateful to say that they were negative!
I'm feeling much better being holed up at home now that Jun and I got a PS4 to pass the time when we aren't working. I've been reading so much during my free time and I'm pretty worn out, so I needed a new form of entertainment. It was a pretty good decision because we're actually spending more time with each other again – we actually don't spend much time with each other since Jun works for about 10-11 hours a day and when he gets home, he's back in the garage working on stuff.
And now onto this week's Volume 10 of Friday Favorites…
More Friday Favorites:
---
Did everyone get the same dose of amazing warm weather we had in Southern California this past week? I've been taking my dog on a walk every day during sunset, and so I just restocked on my favorite sunscreen since I was running low. I know a lot of people hate using sunscreen on their faces because they can't stand the greasy feeling, but trust me when I say that Etude House Sunprise sunscreen is an amazing mattifying one that offers 50 SPF! It even sits well under your makeup, but even without makeup, this really keeps my oily skin mattifying. If you're into Korean skincare, this is definitely a product you will fall in love with.
I've been using this sunscreen for years and I have no desire to buy Supergoop from Sephora because this does the job so well for me. And with it being under $10, it's hard to say no!
---
I actually got this pair of Nikes along with my other pair of Nike Air Max 90's from last week's Friday Favorites because they were also on sale at a price I couldn't resist. These Nike Zoom 2Ks had been calling my name for months but I held off because they weren't a colorway that was going to sell out fast. I'm glad I held off because they finally went on sale at Finish Line and I got them for $62.97.
They're not currently on sale right now, but I'd definitely keep an eye out since Finish Line and many of the other sneaker retailers because they've been having a lot of 25% off sales lately. But even outside of the sale, the retail price of $85 is still pretty good for these Nikes! They're really great quality and super comfortable shoes I can walk around all day in!
---
As much as I love cheese and milk products, dairy is a huge no-no for my skin – in fact, I get the worst cystic acne and increased sebum production whenever I eat dairy. I've been doing well for many years using Earth Balance vegan margarine, but I've been missing the taste of good ol' Kerrygold butter. My friend Brie on a Budget introduced me to the magic of Miyoko's cultured vegan butter, and we both swear by it when we say it tastes just as rich as Kerrygold butter!
It melts just like regular butter, so you can sauté with it on the skillet, and it works just as well as regular butter in baked goods. Give it a try, you won't regret it! It's also USDA organic.
---
Have you heard about the benefits of nootropic supplements? Nootropics are various foods, supplements and drugs that support healthy brain function and enhance mental ability. There are several kinds of nootropic mushrooms (no, not the psychedelic hallucinogen) that help boost the brain's function to increase mental clarity, sharpness, and memorization. It's not as effective as prescription drugs for ADD or ADHD, but just more of a "natural" boost (like coffee is for energy, as an analogy).
I've been taking these Genius Mushroom supplements for a few months now and have felt like I've been having an easier time focusing on work. Since I work from home it's very easy for me to get distracted, but I have noticed a bit of an uptick in my concentration and focus since I've been taking these. They're also great for boosting your immunity and detoxifying the liver, which has been suffering at the cost of my autoimmune symptoms.
---
Last year I bought two of these tan faux leather pillow covers for some sofa accents in my living room, but I noticed that this particular set comes with a 3rd 12×20 cover to match. I just ordered this set for the sectional in our family room because I think tan accent pillows do a great job of breaking up all of the grey tones in our space.
Accent pillow covers are a great way to add a bit more color in a neutral space on a budget, and if you ever want a different color, it's easier to buy new pillow covers instead of new furniture!
---
I've always loved the smell of rose essential oil but wanted to venture out and try a rose blend. Needless to say, Cocoa Rose was the perfect blend for me! It still has hints of rose, but the cocoa makes the aroma much more sumptuous and gives it a deeper tone. It's mouthwatering! I've been mixing this into my fragrance-free lotion and wearing it nonstop as well as just dropping it on my palms and breathing deeply into them. Using aromatherapy religiously has helped me keep my mood up during these stressful times, so exploring new oils keeps me dedicated to this practice.
I only buy essential oils from Edens Garden because they are comparable in quality to both Young Living and DoTerra, but since they are not an MLM company they are able to keep their products affordable.
---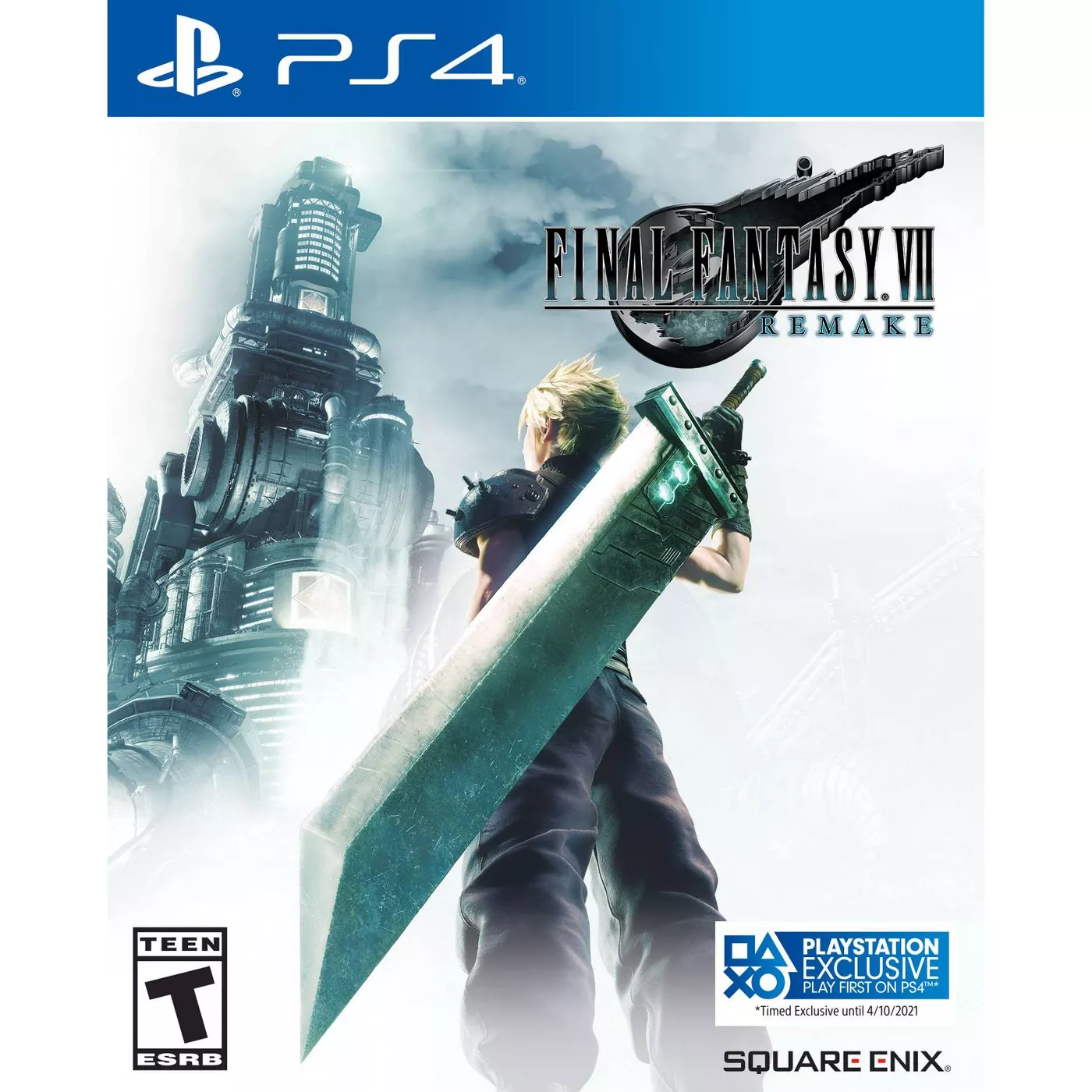 I'm a huge RPG fan and love Square Enix games, so I bit the bullet and got Final Fantasy 7 since it was on sale on PSN for $44.99. I never had the chance to play the original back then, but after hearing so many good reviews about the remake I couldn't resist. I'm about 40% into the game and it's been amazing so far!
---
Understanding how to navigate relationships is paramount during this quarantine. With work, kids, and our individual lives to keep us all busy, a lot of us may have relied on dancing around certain painful topics in our relationships until now, and staying at home has been forcing many of us to confront those exact issues within our relationships.
Although Jun and I have a pretty healthy relationship, I would be lying if I said that we haven't gotten into several disagreements during our time at home together over the past 3 months. These moments have really tested our ability to practice compassion and empathy towards each other.
I've received a lot of DMs and emails from people sharing their relationship issues during these troublesome times, and this is a testament to us all that no relationship is perfect. That said, this article on Medium really stuck out to me and I had to share it. It discusses 4 negative communication patterns that accurately predict divorce 95% of the time as well as solutions to overcome each one.
A relationship worth having is one worth fighting for, and I feel like we could all do a little better to not fight each other, but fight our own egos by putting them aside and trying to be more compassionate towards our partners. We all suffer differently, so someone else's signs of suffering might be harder to identify if it doesn't mirror our own.
---
This Week's Quote: "Nothing in life is to be feared, it is only to be understood. Now is the time to understand more, so that we may fear less." – Marie Curie
I feel like the world is quaking in fear right now, and it's totally understandable. But while we wait things out within the safety of our homes, we've got a lot to figure out in our heads and our hearts. I'd like to think that this is an opportunity for all of us to get to know ourselves as well as the people around us better.
A lot of what creates fear is the unknown, and although we still don't yet know how to get this virus under control, we can at least try to understand each other a little bit more so that we can truly feel connected and less alone. It's hard to be supportive of each other when we can't understand our differences because we aren't on the same page.
That's it for this week's Friday Favorites! If you liked Volume 10, be sure to subscribe to my newsletter below so you get informed as soon as I hit publish on a new Friday Favorites post. And don't forget to follow me on Instagram!
---
More Posts to Check Out: